Suggested Time:
10 minutes

Instructions for Self-Care Activity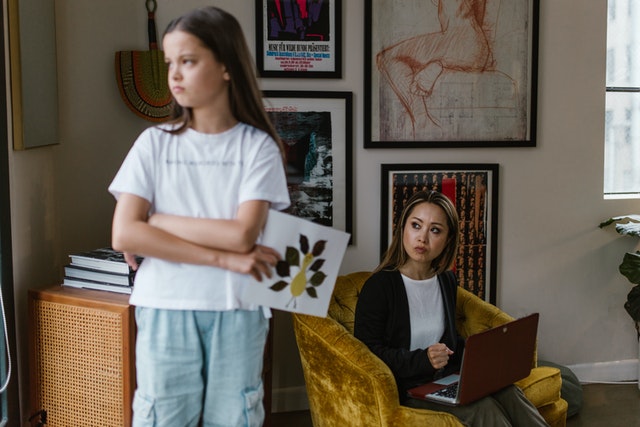 Parents and caregivers can give the gift of Akahai – Kindness and resilience to themselves in this short activity.
Suggested Time: 10 minutes or more in a quiet place
Items: Pen or something to write with, Paper
Ages: All Ages
 Instructions

Sometimes I get mad at my kid. Then I have to take a step back, and remember that they are trying their best and to not take things personally. My kid isn't trying to hurt my feelings.
For example, in my family, our toddler has started to regress and act like a baby. He's clingy and needy with only mom, which is frustrating for dad. Dad wants to help out, be there for his kid, and have a purpose in the family. Dad feels sad when he brings our toddler something he needs, only to met with "I want mom to do it."
Mom took some time to write down her feelings and search for possible reasons and solutions on the internet. Then, she asked dad for a few minutes to check in with each other.
Mom and dad took a short break and talked about our feelings, recognizing that our toddler is in a baby phase needing lots of love and attention right now, reminding each other that our toddler is trying his best, and to not take this behavior personally. He is not trying to hurt dad by wanting only mom to do things for him, and he is not trying to hurt mom by being needy or clingy. The quickest way to help him is to meet his needs with lots of love, encouragement, and praise for being a big boy, so he can move forward with growing up.
Take 10 minutes to yourself. Find a quiet place.
Get a pen and paper to jot down ideas.
Was/Is there a time when you've felt mad or frustrated with what your kid is doing?

What was happening?
How are you feeling about it?
What do you think your kid needs?
Children are trying their best
Don't take things personal

Write these things down

Talk with someone you trust, like your partner, a friend, therapist, etc.
Holding space for yourself is the best thing you can do to show Akahai, kindness, to yourself as a parent or caregiver. Give yourself a break to assess your feelings and possible solutions.