ʻOhana Activity Box 1
Aloha at Home
We are excited to have you and your family join Aloha at Home with ʻOhana Activity Box 1. It is filled with Aloha Activities that will help you learn about and practice the Aloha Values with your family. Each box is valued at $100+ and recommended for ages 3+. Boxes sponsored for your ʻohana by Aloha at Home. Click button below and complete a short survey.
Confirmation of Box 1
Social Media Challenge
What is Aloha at Home?

Tools and hands-on activities to spend time and have fun with your family. Receive two Aloha at Home Activity Boxes for your family.
Confirmation of ʻOhana Activity Box 1
Fill out the short survey to make sure you receive the Aloha at Home ʻOhana Activity Box 2. Scroll inside the survey box to complete the survey.
Contents of the ʻOhana Activity Box 1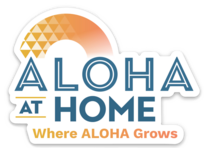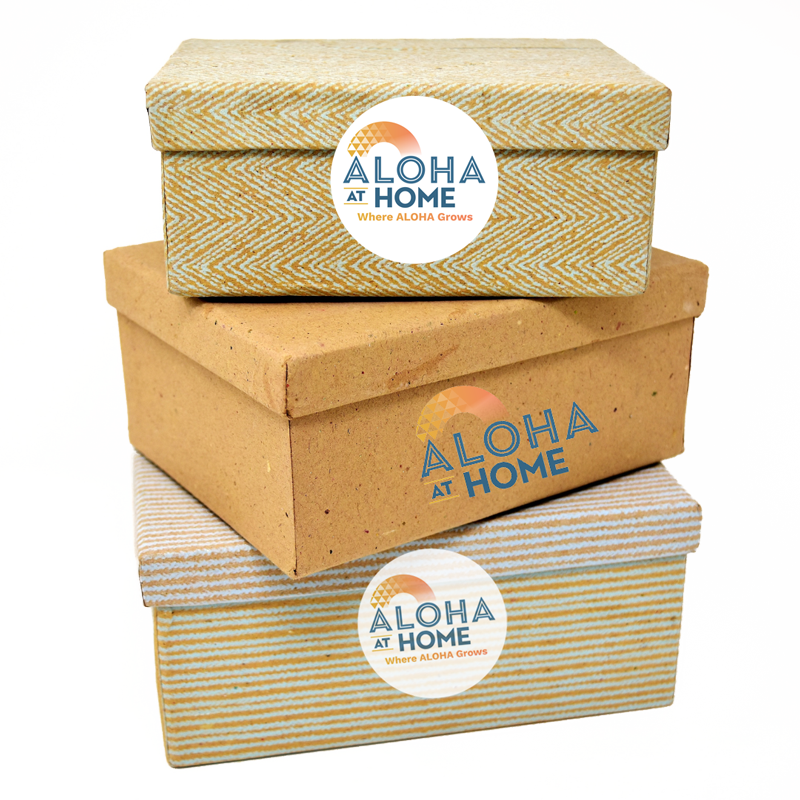 Aloha at Home Brochure to explain the Aloha Values in more detail with examples. Click brochure image below to download a pdf copy
Aloha at Home Magnet – put it on your refrigerator as a reminder to practice Aloha at Home daily
Aloha at Home Sticker – share with others that you are a part of Aloha at Home. For example, I put my sticker on my water bottle or ipad
Kūpuna Book Corner – Spend quality time reading the book ʻOhana Means Family with an older family member, caregiver, or loved one. Ask each other what was your favorite part of the book? See insert for more questions to answer together.
ʻOhana Mele Activity – Pū and Kalaʻau kit with instructional video of the song Ke Ao Nani. Music is a natural way to bring families together. Click on image of the Pū ʻOhe booklet below to download a pdf copy. Scroll down to see video.
Mindfulness Bubble Kit – Make homemade bubbles together. Blow the bubbles using your hā (breath).
Keiki Activity Booklet and Supplies- Kalo-themed coloring, Aloha activities, color pencils, and stickers. Kalo is a representation of the ʻohana and our connection to the ʻāina.
Click on the booklets and brochures below to download a pdf copy.
Video for Mele Activity with Kalaʻau Sticks
Ke Ao Nani Hula Led by Kūpuna Uncle Calvin Hoe
Social Media Challenge
Enter to win! On Facebook or Instagram, do the following challenge to win a gift card. Do all 4 items below to enter. Unlimited entries until March 31, 2023. Winners will be announced in April 2023.
Post a photo of you and your ʻohana using Aloha at Home Box 1 together (i.e. unboxing, doing one of the activities, etc)
Describe what is happening in the picture and how it brought aloha into your home.
Tag us @alohaathome
Use the hashtags #alohabox1 #alohaathome
Values of Aloha
The following Aloha Values helps us to understand Aloha with greater depth, so we can practice Aloha more where it matters most, in our homes.